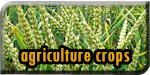 Agriculture Crops
Food Grains
Food-grains constitute the main food items of the entire population in the State. The food grain production sector covers an area of over 47.8 per cent of the total crop area in the State during the period 1990-91 to 2000-01.
With the introduction of high yielding varieties (HYVs') of different crops in the mid-seventies, a remarkable increase in food-grain production has been achieved. A major breakthrough was achieved when HYVs' of paddy such as Pankaj, IR8 and other improved varietal series like IR36, suitable for Rabi season and fitting in the multi-cropping system have been cultivated in the feasible areas of the State.
A spectacular achievement was obtained when the cold tolerant rice varieties for the higher altitude regions, like Megha I and Megha II, developed by the ICAR North Eastern Region at Umroi near Shillong were released in 1991-92.

Rice: a major food crop of...
more...

Maize: another important food...
more...

Wheat: a minor food crop...
more...

Pulses have not become widely...
more...
The following steps have been initiated to strengthen this sector :
* Dissemination of modern technology applicable to small holdings in hilly terrain.
* Conversion of jhum land into permanently cultivatable tracts.
* Increasing area under HYV of rice, wheat, maize, oilseeds, pulses and millets having resistance to diseases and pests.
* Increasing double cropped area through multiple cropping.
* Adoption of short duration HYV seeds of rice to fit into the double/multiple cropping cycle.
* Popularisation of Fertilizers, HYV seeds and need based plant protection measures and integrated pest management.
* Making available more number of power tillers, power pumps and sprayers to farmers at subsidised rates.
* Dissemination of post harvest technology to minimise post harvest losses through pest and diseases.