Success Story Of Sohliya
Located barely 35 kilometers from the State capital of Shillong, in Ri Bhoi District of Meghalaya, at the end of a dusty rural track, the sleepy idyllic hamlet of Sohliya seems an unlikely birthplace of a revolution – a horticulture revolution. The villagers are simple folks, agricultural laborers most of them, toiling away in their own little patches of land or as laborers in rich peoples' tea gardens. Till they came across a deep red, heart shaped, luscious fruit – the strawberry.
Introduced into the village some eleven years back, albeit on a very small scale, by the earthy, energetic, hard working, effervescent headman of Sohliya, Shri. O. Lyngkhoi, strawberry cultivation in Meghalaya can be said to have its origins here but it was only with the intervention of the Technology Mission in Horticulture in the form of a Center of Excellence for Strawberries at the Departmental Farm of Dewlieh, Umsning, and the evolution of a C2C Agri- Business model by the center, that really saw the cultivation of this fruit rise from that of hobby farming to the level of commercialization that is visible today, catapulting Meghalaya into the ranks of one the largest producer of strawberries in the country and the largest in entire North East.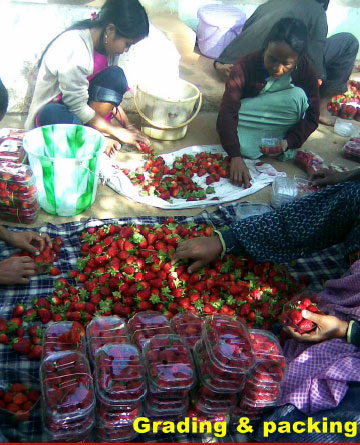 The effects of this commercialization of the fruit is visible in the daily lives of the strawberry growers of the state and nowhere else is this effect more pronounced than in the village of Mr. Lyngkhoi, or Bah Os as he is affectionately known. Starting with him, Bah Os has expanded his cultivation of the fruit from a small patch of a few square meters five years back to his present area of little more than an acre and the income generated from his strawberries has enabled him to construct houses for his four children as well as his own and recently enabled him to buy a Maruti 800. His success, combined with the efforts of the Center of Excellence, has been the key factor for farmers of the District adopting new technologies like drip irrigation, mulching, post harvest grading and management and in reposing their faith in him as the General Secretary of the Ri Bhoi Strawberry Growers Association (RBSGA), a registered organization of growers formed through the initiative of and supported by the Dewlieh Center of Excellence
In retrospect it was the formation of the RBSGA and the untiring efforts of its General Secretary that witnessed the rise of the Association from a conglomeration of farmers to a marketing force that now negotiates markets for its growers nationally as well as internationally. Having captured almost the entire North Eastern market, the Association had in April 2009, signed an MOU with Seuji Agro Processing and Services Pvt. Ltd, Guwahati, in an agreement brokered by the Indian Institute of Entrepreneurship (IIE) and supported by the Dewlieh Center of Excellence to market strawberries to Chennai which has resulted in the halting of Sri Lankan import of strawberries into Chennai during the last season. The Association has also secured an export order to Bangladesh for the coming season.
The hard work put in by the General Secretary and the members of the Association is paying dividends in more ways than one and Sohliya village is a model demonstration of the benefits that can accrue to a community through working together in the cultivation of low volume high value crops. With 66 households out of 68 cultivating the fruit, Sohliya plays a major part in the total production of strawberries in the state and as a result many of the families have now been able to afford TV sets to extending or building houses, better schooling and healthcare, opened bank accounts and finally have a chance of improving their quality of life. It is indeed heartwarming to see mothers like Wistina Lyngkhoi, whose son secured first class in his Matriculation Exams with distinction. Ordinarily his career would have ended there and as so many village boys, he would have had to work as an agricultural laborer like his father in others' fields. However his mother had a sum of Rs. 14,000/- which were the proceeds from the sale of her strawberries in the Association's account. With this money her son has now obtained admission in a reputable institution and so also another seven of his brothers and sisters in different classes and schools.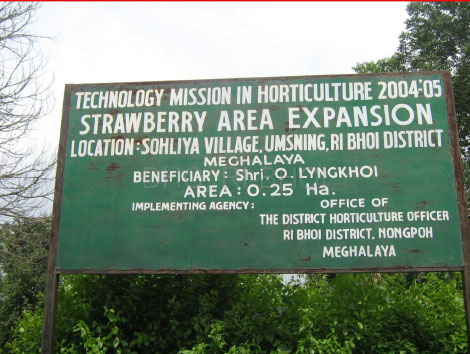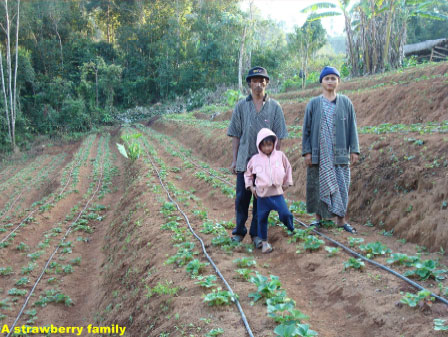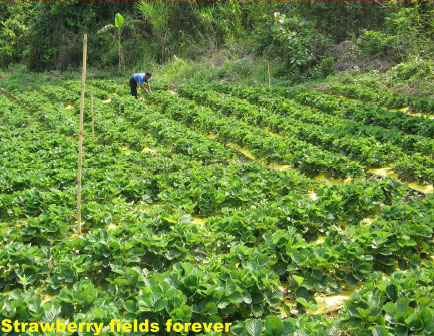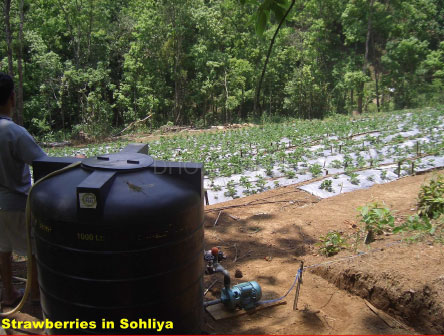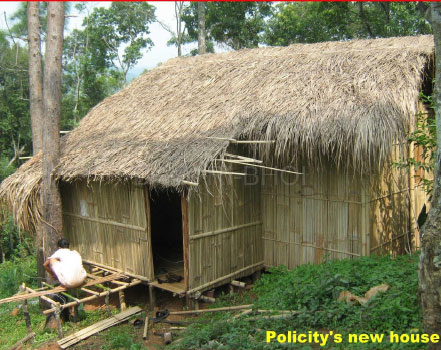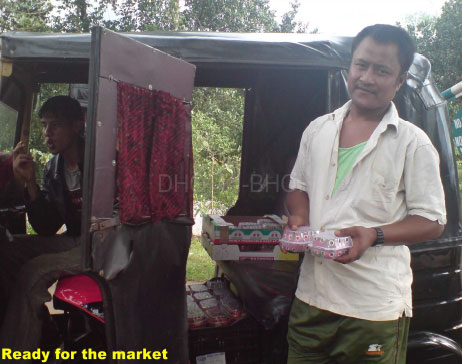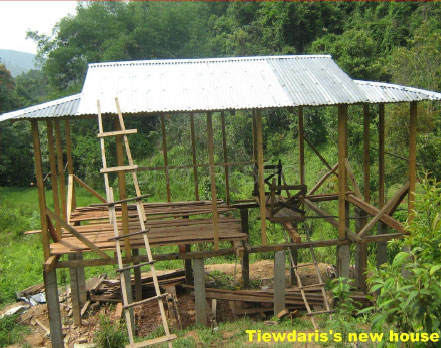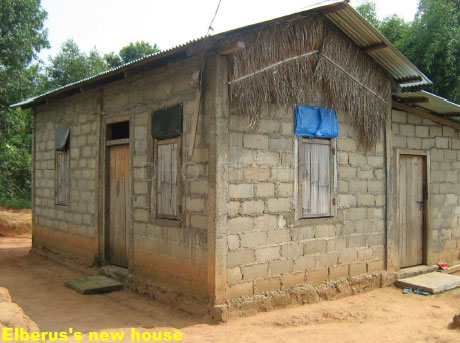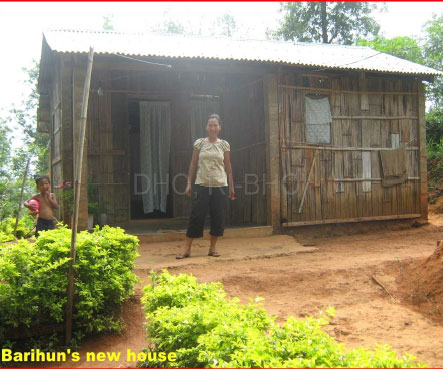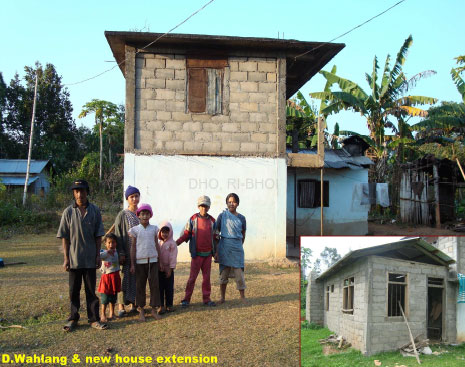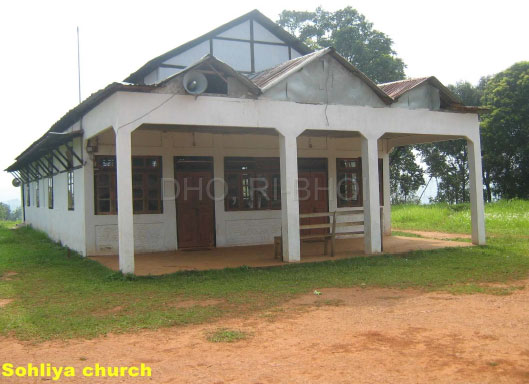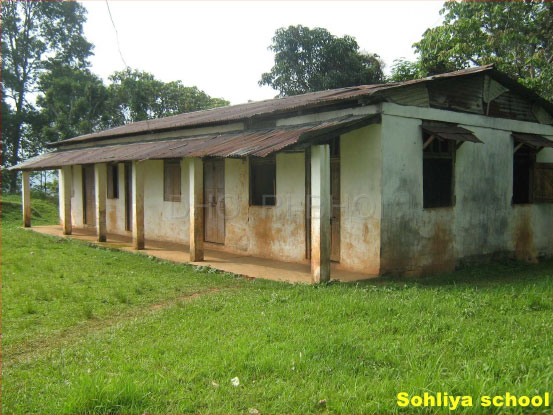 Yushilda Nongbsap, an ordinary housewife, her weathered face reflecting her years of toil and worry proudly showed us the new bamboo house with a tin roof that she gifted her daughter with. Tiewdaris Lyngdoh, another housewife, has started construction of her new house and even though only the roof is up, she hopes to complete it by the next season of strawberries. Elberus Wanniang now has his own brick house and has moved out of his in-laws house. Desphiniel Wahlang, an old grower, has now extended his house to accommodate his growing family. Policity Marngar spent a portion of the Rs. 25,000/- which she received out of strawberries and moved out of her in-laws house to her own little thatched house. More significantly, Shrinly Lyngkhoi has been able to clear her long outstanding bank loan of Rs. 8000/- and is now debt free. Barihun Lyngkhoi has completed her small house and has now opened a small tea and grocery shop to augment her income.
Many more small but significant successes and examples of improvements in the lives of the people of Sohliya abound which are too numerous to cite here. Even the village church has benefitted with Sunday collections now touching Rs. 5000/- per week as compared to Rs. 2000/- per week during the pre strawberry years. However as in any real life story there has to be a victim and in this case it is the village school which has seen attendance drop by almost half as parents could now afford to send their children to better schools in Umsning town and Shillong. Bah Os is not a man to rest on his laurels. With boundless energy he involves himself in many other activities besides strawberries. His village is the catalyst of the Horticulture revolution sweeping the state. His aim is to put his village firmly on the development and tourist map of Meghalaya for which he is working with another entrepreneur to turn his village and nearby farms into a rural horticulture tourism center. His only grouse is that till today the village still does not have a proper access road which is a necessary pre-requisite for visitors to come to his village. The Indian Institute of Entrepreneurship, Guwahati, under the Ministry of Panchayati Raj has put forth a proposal to establish a Rural Business Hub (RBH) in Sohliya and the State Bank of India has in a recent District Level meeting agreed to adopt the village under the "SBI ka Apna Gaon Scheme". His services and advice is being sought after even by NGOs and farmer groups of the other North Eastern states. No wonder then that in May 2009 he was re-elected headman of the village for the 4th time, polling 83% of the votes of the local Durbar. There is no greater endorsement of the hard work, vision and perseverance of one farmer and by extension, of the role, impact and horticultural revolution that the Technology Mission in Horticulture can bring about in the North East.